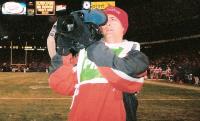 FilmCrave Points
| Activity | Points |
| --- | --- |
| Total Ratings | 408 |
| Total Reviews | 28 |
| Total Lists | 8 |
| Total Plots | 11 |
| Total Points | 584 |
Latest Friends
DB's Information
Ranking Status: Director
Name: David Barry
Gender: Male
Current Area: Lincoln, NE
Home Town: Wahoo, NE
Education: Bachelor's degree in Broadcasting from the University of Nebraska-Lincoln 2005
Position: Photographer
About Me: When it comes to movies, I'm all about entertainment. I respect the art aspect of movies, but often times that's not what I'm looking for. My top movies are the ones I most enjoy. The genres I like the most are Sci-Fi, Action, Adventure, Comedy, and Sports. If you love classic movies, we're probably not very compatible.
Interests: Sports, Movies, and Video Games
Movie Profile
Film I Love: Back to the Future
Film I Hate: Titanic
Guilty Pleasure: Star Trek
Favorite Genre: Sci-Fi
Least Favorite Genre: Anime
Favorite Actors: Tom Hanks, Brad Pitt, Morgan Freeman, Edward Norton
Least Favorite Actors: Steven Segal, Julia Stiles
Favorite Director: Robert Zemeckis
Least Favorite Director: Michael Moore
Movie Quotes: "1.21 Gigawatts!!!....1.21 gigwatts....." "What the hell is a gigwatt!?" - Back to the Future

"I immediately regret this decision" - Ron Burgundy Anchorman

"The first rule of fight club is, you do not talk about fight club. The second rule of fight club is, YOU DO NOT TALK ABOUT FIGHT CLUB." - Fight Club
Latest Movie Review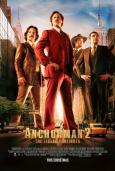 Anchorman 2: The Legend Continues
To quote the first movie...."I immediately regret this decision."
Movies I Need To Watch Again
Recent Comments