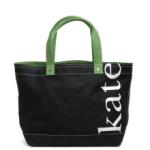 FilmCrave Points
| Activity | Points |
| --- | --- |
| Total Ratings | 143 |
| Total Reviews | 7 |
| Total Lists | 7 |
| Total Plots | 2 |
| Total Points | 186 |
Latest Friends
Katie's Information
Ranking Status: Rising Star
Name: Kathryn Deichert
Gender: Female
Current Area: Lincoln, NE
Home Town: Omaha, NE
Education: Bachelor of Arts in Economics University of Nebraska at Lincoln
Employer: Temporarily Unemployed
Position: Unwitting Housewife - Living off the hubby and the government until something better comes along.
About Me: I don't like movies that have dark lighting.
Interests: Movies...duh.
Movie Profile
Film I Love: The Royal Tenenbaums
Film I Hate: Dumb and Dumber
Guilty Pleasure: Beaches
Favorite Genre: Comedy
Least Favorite Genre: Anime
Favorite Actors: Katharine Hepburn, George Clooney, Luke Wilson, Bette Midler
Least Favorite Actors: Vin Diesel, Arnold Schwartzenegger, Renee Zellewieger, Jim Carrey
Favorite Director: Wes Anderson
Least Favorite Director: Quentin Tarantino
Movie Quotes: So I was sitting in my cubicle today, and I realized, ever since I started working, every single day of my life has been worse than the day before it. So that means that every single day that you see me, that's on the worst day of my life. ~Office Space

Hey! Hey Everybody! Come and see how good I look! ~Ron Burgandy

Why would the reporter make the point of saying someone's not a genius? Do you especially think I'm not a genius? You don't even have to think about that, do you? ~The Royal Tenenbaums
Latest Movie Review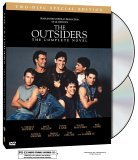 The Outsiders (1983)
Hot Guys, Good Story

This movie features some of today's best and best looking actors at their hotness peaks. Patrick Swayze, Tom Cruise, Matt Dillon, Rob Lowe, Leif Garrett, Emilio Estevez and many more give this movie depth, character and eye-candy. Additionally, it is a very relatable coming of age story set in the mid-1960s. Since this movie came out most of these guys have become very well regarded actors, however their youth occasionally shows through in this movie. More than anything though that adds to its charm. This is a very solid movie and I would recommend it.
Recent Comments