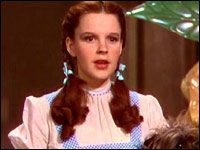 FilmCrave Points
| Activity | Points |
| --- | --- |
| Total Ratings | 142 |
| Total Reviews | 6 |
| Total Lists | 8 |
| Total Plots | 0 |
| Total Points | 223 |
Latest Friends
safari kate's Information
Ranking Status: Rising Star
Name: Katie Schmidt
Gender: Female
Current Area: Austin, TX
Home Town: Schuyler, NE
Education: B.S. in Design from the University of Nebraska - Lincoln, Graduate student in Landscape Architecture at the University of Texas - Austin
Employer: UT Austin School of Architecture
Position: Research Assistant
About Me: So I guess I'm part of the 'extended family' of the site, sort of. I used to live with Nick's brother Dave, and I'm friends with Dave, Katie, Jon, and Hailey. I am a self-professed nerd, and proud of it! But be warned, I almost always compare movies to the books they are adapted from, if I have read them.
Interests: I like to read, play video games, crochet, draw, hang out with friends, play with legos, garden, sing, and design stuff. I said I was a nerd.
Movie Profile
Film I Love: The Lord of the Rings
Guilty Pleasure: The Rocky Horror Picture Show
Favorite Genre: Sci-Fi
Least Favorite Genre: Sport
Favorite Actors: Zooey Deschanel, David Krumholtz
Least Favorite Actors: Larry the Cable Guy
Movie Quotes: "Are you suggesting coconuts migrate?" "Not at all. It could be carried." "What, a swallow carrying a coconut?" "It could grip it by the husk!" "It's not a question of where he grips it, it's a simple question of weight ratios! "

"Men should be like Kleenexes. Soft, strong, and disposable."

"Death cannot stop true love. It can only delay it a while."
Latest Movie Review
House of Flying Daggers ( Shi mian mai fu )
Excellent Use of Color

I first saw this movie for an Architecture History class, and what really struck me was the use of color as a way to support the mood of the scenes. The color and density of the background, along with other visual cues, did as much for the storyline as the musical score does in most movies. I specifically felt that the changes in scene corresponded extremely well with the plot twists and action scenes. Each scene seemed fresh, and I especially enjoyed the stark white snow of the final action scene. Overall, this is a beautiful movie, and although I am generally not a fan of films in this vein, I really enjoyed it.
Recent Comments