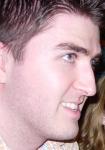 FilmCrave Points
| Activity | Points |
| --- | --- |
| Total Ratings | 108 |
| Total Reviews | 19 |
| Total Lists | 6 |
| Total Plots | 0 |
| Total Points | 252 |
Latest Friends
Jonzor's Information
Ranking Status: Movie Star
Name: Jon Weinhold
Gender: Male
Current Area: Lincoln, NE
Home Town: Gering, NE
Education: Chemistry BS from the University of Nebraska-Lincoln
Employer: University of Nebraska Medical Center
Position: Research Tech - I analyze blood for HIV patients to monitor metabolism rates of their medications.
About Me: There's nothing for me to write here that you really need to know. If you want an idea of my movies tastes, you could just look at what my reviews and stuff, but I generally like to be entertained. I generally DON'T like to be preached at. I find that I don't spend as much time as some people trying to figure out what's going to happen next in a movie and just let the movie unfold in front of me. I also don't like movies that try too hard... e.g. try too hard to be funny, or try too hard to make me think that a character is totally awesome and full of bad-itude. If you've actually made a good movie, I'll come to those conclusions on my own, you trying to convince me of these things just makes you seem desperate for my approval.
Interests: Video games and sports, what else? Oh yeah, and movies. I suppose maybe that's redundant for me to write though? I mean, this is a movie-based social networking site.
Movie Profile
Film I Love: The Avengers
Film I Hate: Miami Vice and Drowning Mona - I can't pick.
Guilty Pleasure: Teenage Mutant Ninja Turtles
Favorite Genre: Action
Least Favorite Genre: Anime
Favorite Actors: Bruce Willis, Nathan Fillion, Jet Li, Emma Stone
Least Favorite Actors: Jack Black, Brittney Murphy, Sandra Bernhard, Any Baldwin
Movie Quotes: Looked like sort of a big turtle, in a trench coat. You're going to LaGuardia, right?

No fucking shit lady, do I sound like I wanted a pizza?!?

You're gonna work until you wish you were dead, and then keep goin'! 'Cause you're afraid if you don't, then I won't let you die...
Latest Movie Review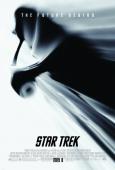 Star Trek
I want lens flare. In every scene, every shot.

Star Trek fans, and by that, I mean those truly invested in the series, you have no one to blame but yourselves. In short... trekkies, this is your fault. Whether that's good or bad is up to debate, but it's still your fault. I happen to feel the series is all the better. Okay, so what I am I talking about? I mean the absolute necessity for the "Star Trek" franchise to be liberated from underneath the weighty scripture you've spent a lifetime memorizing. You created a world where any film crafted to satiate your rabid need for Star Trek was doomed to failure as it's torn apart in message boards and conventions across the world because the nacelles were flickering at a frequency inconsistent with operating at warp speed. Or some …
Recent Comments