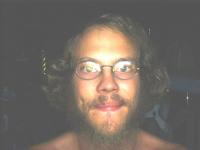 FilmCrave Points
| Activity | Points |
| --- | --- |
| Total Ratings | 509 |
| Total Reviews | 37 |
| Total Lists | 3 |
| Total Plots | 2 |
| Total Points | 635 |
Latest Friends
bigbro's Information
Ranking Status: Director
Name: Peter Olson
Gender: Male
Current Area: Denver, CO
Home Town: Malmo, NE
Education: Grinnell College, Denver University
About Me: I'm living in Denver, CO. I have an artist wife and an ever-hungry ecuadorian doxen.
Interests: international economics and politics, outdoors, sustainable agriculture, homebrewing, food
Movie Profile
Film I Love: Goonies
Film I Hate: Van Helsing
Guilty Pleasure: Star Trek
Favorite Genre: Drama
Least Favorite Genre: Romance
Favorite Actors: Jack Nicholson, Harrison Ford, Samuel L. Jackson, Adam Sandler
Least Favorite Actors: Josh Hartnet
Favorite Director: Kubric or Cohen Bros
Least Favorite Director: Marc Lawrence
Movie Quotes: "Sun tan lotion is good for me. You protect me, teeheehe."-- Billy Madison

BILLY:"How bout you sideburns, you want some milk?" JANITOR: "(Grunting) I'd rather have a beer..." --Billy Madison

"Reeaaal cheap!" --Goonies
Latest Movie Review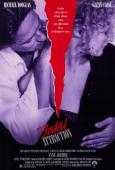 Fatal Attraction
you sympathize with douglas

An oldie but goodie. The one thing that didn't make sense was that Glenn Close was not very attractive in this movie, though she was crazy as hell. I like how the movie is setup such that even though michael douglas has done a bad thing, it makes you feel like it wasn't all that bad. Thus you really begin to feel his frustration as his confrontation with Close escalates. Even early on you're willing to see douglas do what ever it takes to get that crazy lady out of his life.
Recent Comments