FilmCrave Points
| Activity | Points |
| --- | --- |
| Total Ratings | 967 |
| Total Reviews | 36 |
| Total Lists | 4 |
| Total Plots | 8 |
| Total Points | 1,152 |
Latest Friends
Arek's Information
Ranking Status: Producer
Name: Mark Texel
Gender: Male
Current Area: Omaha, NE
Home Town: Omaha, NE
Education: Bachelor of Science in Business Administration (minor in Economics & Psychology), Master's of Professional Accountancy
Employer: The man.
Position: Accountant (CPA)
Interests: Anime, Video Games, Movies, Computers/Electronics, Travel
Movie Profile
Film I Love: Princess Mononoke
Film I Hate: Fahrenheit 911
Guilty Pleasure: Army of Darkness
Favorite Genre: Anime
Least Favorite Genre: Romance
Favorite Actors: Jack Nicholson, Bruce Willis, Kevin Spacey, Mel Gibson
Least Favorite Actors: Chris Rock, Joe Pesci, Ben Affleck, Matt Damon
Favorite Director: Hayao Miyazaki
Least Favorite Director: Michael Moore
Movie Quotes: "This...is my BOOMSTICK!" - Army of Darkness

"The bitter truth we critics must face, is that in the grand scheme of things, the average piece of junk is more meaningful than our criticism designating it so." - Ratatouille
Latest Movie Review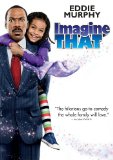 Imagine That
Awful. Just Awful.

The only reason I finished watching this movie is because I was stuck in a seat for 9 hours on an international flight and had no other option than to stare at the map (which I did periodically anyway). A clichéd story that could be adequately described in about 20 second, stereotyped characters, jokes that aren't funny make this one of the worst movies I've seen in a long time. Eddie Murphy - what happened to you? Even your flops of the 80's were leagues above this atrocity.
Recent Comments