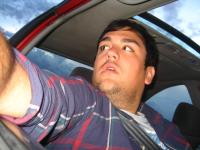 FilmCrave Points
| Activity | Points |
| --- | --- |
| Total Ratings | 10 |
| Total Reviews | 9 |
| Total Lists | 2 |
| Total Plots | 0 |
| Total Points | 47 |
Latest Friends
kzeiger's Information
Ranking Status: Aspiring Actor
Name: Kenny Zeiger
Gender: Male
Education: i graduate in may.
Employer: Nebraska Wesleyan Residence Life & Housing Office
Position: Student Assistant
About Me: 21 year old. senior in college.
Interests: friends. family. concerts. fun.
Movie Profile
Film I Love: Mean Girls
Film I Hate: Spider-Man 3
Guilty Pleasure: In Her Shoes
Favorite Genre: Drama
Least Favorite Genre: Action
Favorite Actors: Jake Gyllenhaal, Lindsay Lohan, Ryan Gosling, Kirsten Dunst
Least Favorite Actors: Tom Hanks, Nicolas Cage, Sylvester Stallone, Robin WIlliams
Favorite Director: Sofia Copolla
Least Favorite Director: Sam Raimi
Movie Quotes: "Boo, you whore."

"I want you to get into the deep beautiful melancholy of everything that's happened."

"Fuck! Fuck you! Fuck me! Fuck old people! Fuck children! Fuck peace! Fuck peace... "
Latest Movie Review

Freaks (1932)
one of us.

wow. i had wanted to see this movie for a while and i'm glad i finally did. it's one of my favorites, a truly timeless and poignant film that still relates to our culture today. freaks is an amazingly moving film. Frieda really stole the movie for me and I was so entertained and moved by this story. Check it out if you want to watch something older, and a little strange. it's a movie with a kind of twist. a little suspense, love, heartbreak, betrayal, and goes above and beyond my expectations.
Recent Comments