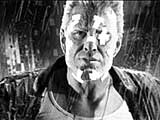 FilmCrave Points
| Activity | Points |
| --- | --- |
| Total Ratings | 1,050 |
| Total Reviews | 8 |
| Total Lists | 7 |
| Total Plots | 1 |
| Total Points | 1,115 |
Latest Friends robandmercedes
Aspiring Actor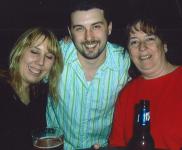 Josh C
Producer
Nick
Producer
Hush's Information
Ranking Status: Producer
Name: J Moulton
Gender: Male
Current Area: Manchester, NH
Home Town: Londonderry, NH
Education: School of Hard Knocks
Employer: Blue Seal
Position: Dockworker - Kickin' ass and who cares about the names?
About Me: I am a die hard fan of b movies, action and horror. I do enjoy a good comedy from time to time.
Interests: comics, tattoos and gaming.
Movie Profile
Film I Love: The Killer
Film I Hate: The Hangover/Superbad/Napoleon Dynamite/Year One/Knocked Up
Guilty Pleasure: Hong Kong Cinema
Favorite Genre: Action
Least Favorite Genre: Family
Favorite Actors: Bruce Campbell, Mickey Rourke, Chow Yun-Fat, Clint Eastwood
Least Favorite Actors: Zach Galifianakis, Seth Rogen, Michael Cera, Jonah Hill
Favorite Director: Quentin Tarantino
Least Favorite Director: Judd Apatow
Movie Quotes: "What's in it is not my concern. I don't care if it has fucking fairy dust in it." -- Kevin Spacey in Swimming With Sharks

"Coffee is for closers only." -- Alec Baldwin in Glengarry Glen Ross

"Gimme some sugar." -- Bruce Campbell in Army of Darkness
Latest Movie Review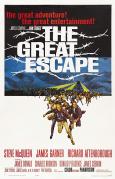 The Great Escape
All-time Classic

I first saw this movie as a kid with my dad and really liked it. I grew up buying it on vhs, laserdisc and dvd. I have never stopped loving this all time great. With a great cast of actors. A virtual who's who of allied forces in this movie. The story of allied forces in a WW2 POW camp is the backdrop. They manage to band together and form a plan to escape where they plan to ALL go together. A little more light could have been shed on the character of X played by Attenborough. I would have to say the best parts of this movie may not be the escape scenes but rather the many lines of guy humor or inside jokes that seem to last long after the movie has ended. A true classic that must be in the top 10.
Recent Comments