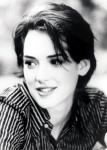 FilmCrave Points
| Activity | Points |
| --- | --- |
| Total Ratings | 157 |
| Total Reviews | 150 |
| Total Lists | 6 |
| Total Plots | 3 |
| Total Points | 719 |
Latest Friends
Tia Maria's Information
Ranking Status: Director
Name: Tia Clothier
Gender: Female
Education: High school student
About Me: Hi, I'm Tia! Basically, the reason I have created a profile on this website is because I love movies. I watch them ALL THE TIME, but I think I would enjoy them even more if I wrote reviews and rated them. So have fun reading!
Interests: Like I said, I love watching movies. All I used to watch was the modern teen movies, but was introduced to all the old famous movies. As they say, movies aren't how they used to be. I really enjoy 80's teen movies.
Movie Profile
Film I Love: Donnie Darko
Film I Hate: You Don't Mess With The Zohan
Favorite Genre: Drama
Least Favorite Genre: Anime
Favorite Actors: Winona Ryder, Johnny Depp, Leonardo DiCaprio, Molly Ringwald
Least Favorite Actors: Tom Hanks
Favorite Director: John Hughes
Movie Quotes: "Sometimes there's so much beauty in the world I feel like I can't take it, like my heart's going to cave in." Ricky Fitts, American Beauty

"Well, fuck me gently with a chainsaw." Heather Chandler, Heathers

"Why are you wearing that stupid man suit?" Frank, Donnie Darko
Latest Movie Review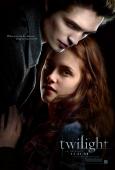 Twilight (2008)
Twilight

First of all, Twilight is not Action, Horror. It's more Action/Thriller/Drama. Secondly, I have not talked to one adult who liked this movie. If your not a teenager, don't see this movie and expect to enjoy it. You won't. I haven't yet read the books, but I have heard that this movie is a disappointment, seeing as how good the books are. So, if you don't wanna chance it, I wouldn't read the books beforehand.
Recent Comments