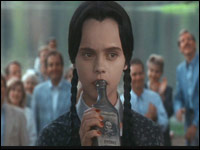 FilmCrave Points
| Activity | Points |
| --- | --- |
| Total Ratings | 59 |
| Total Reviews | 53 |
| Total Lists | 3 |
| Total Plots | 0 |
| Total Points | 260 |
Latest Friends
Ollievee79's Information
Ranking Status: Movie Star
Name: Sally D
Gender: Female
Current Area: Portage, IN
Home Town: Portage, IN
Education: Yes I have some of that
Employer: A Wonderful School
Position: Teacher
About Me: I am a 4th grade teacher by day and a crazy movie, book lover by night. I was practically raised in a movie theater. That was the best way my parents knew how to entertain their children, and hey I'm not complaining. We were at the movies practically every weekend when I was in junior high thanks to my mother's crazy connections, and my first job was in a theater.
Interests: movies, reading, running, taking pictures
Movie Profile
Film I Love: Juno
Film I Hate: Hate's A Strong Word
Guilty Pleasure: Girls Just Want To Have Fun
Favorite Genre: Drama
Least Favorite Genre: Anime
Favorite Actors: Jimmy Stewart, Henry Fonda, Johnny Depp, Ryan Gosling
Least Favorite Actors: Renee Zellweger, David Hasslehoff, Paris Hilton, Keira Knightley
Favorite Director: Richard Linklater
Movie Quotes: "I'd like to quit thinking of the present, like right now, as some minor, insignificant preamble to somethin' else." -Cynthia, Dazed and Confused

Warren: "Why don't you take these CD's and shove them up your ass?" Lucas: "Becasue it would hurt a lot, Warren." -Empire Records

Teddy: Did your mother have any kids that lived? Vern: What do you mean? -Stand By Me
Latest Movie Review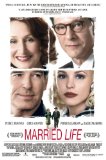 Married Life
This movie was good and had a wonderful cast. It wasn't spectacular or anything new, but I did enjoy it. I wish the story were a little more intense, and had it been a different cast I probably wouldn't have liked it as much.
Recent Comments