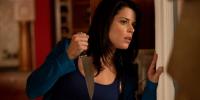 FilmCrave Points
| Activity | Points |
| --- | --- |
| Total Ratings | 64 |
| Total Reviews | 23 |
| Total Lists | 7 |
| Total Plots | 1 |
| Total Points | 164 |
Latest Friends
HorrorMovieLOVER#1's Information
Ranking Status: Rising Star
Gender: Male
Current Area: Dearborn, MI
Home Town: Santa Rosa, CA
About Me: I'm a teen who loves spending my time watching horror movies. I hope one day I become a well-known director/screenplay writer, and be able to work with all kinds of actors.
Interests: Watching horror movies, reviewing horror movies, going to the movies, writing screenplays, and shooting mini scenes with my friends.
Movie Profile
Film I Love: The Cabin in the Woods
Film I Hate: Any horror remakes!!!
Guilty Pleasure: Red Eye
Favorite Genre: Horror
Least Favorite Genre: Sport
Favorite Actors: Rachel McAdams, Cillian Murphy, Neve Campbell, Robert Downey Jr.
Favorite Director: Wes Craven
Least Favorite Director: Uwe Boll (HORRIBLE!)
Movie Quotes: Effie Trinket: Primrose Everdeen! Katniss: Prim? PRIM!!! I volunteer, I volunteer!?!! I VOLUNTEER AS TRIBUTE!!!

Jackson: Just finishing the job. Lisa: Not in my house!?! RED EYE (2005)

Dana: It's the cellar door. Holden: We should go check what's down there. Jules: Dana -- I dare you. CABIN IN THE WOODS (2012)
Latest Movie Review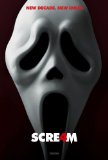 Scream 4
SCRE4M is AMAZING!!!!!!!!!!

WOW! What can I say? SCREAM 4 has been a major improvement since SCREAM 3.......When I saw SCREAM 4, I though this one is the best one yet. Craven, and Williamson prove once again that they're a great team, and that they still have that magic touch of horror blended with humor. I love the new fresh faces of the young casts, and the original survivors. The movie is filled with a lot surprising scenes. The acting is just magnificent. I love "Kirby", and let me tell you, Neve Cambpell has gotten sexier over the last ten years. She's the new "Scream Queen", sorry Jamie Lee. I think that Neve Campbell reprising her role of "Sidney" is just remarkable!!!!!!!
Recent Comments