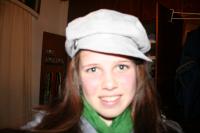 FilmCrave Points
| Activity | Points |
| --- | --- |
| Total Ratings | 266 |
| Total Reviews | 21 |
| Total Lists | 16 |
| Total Plots | 3 |
| Total Points | 522 |
Latest Friends
prettypirate's Information
Ranking Status: Director
Name: Jua-Mari Malan
Gender: Female
Current Area: Riebeek-West
Home Town: Riebeek-West
About Me: I'm a very open-minded person and I love having friends that are totally different from me! I LOVE Johnny Depp, he is my role-model!
Interests: I love films! The type of films that I love is Avatar, Alice in wonderland, Australia and Fame. Wow, what's with all the a's? It's 'cause a is for AWESOME!!I'm also crazy about Shakespeare and Jerry Bruckheimer is totally the best producer and Tim Burton the best director!!!
Movie Profile
Film I Love: Alice in Wonderland, Avatar and Prince of Persia.
Film I Hate: Meet the spartans and soforth.
Guilty Pleasure: Chocolat
Favorite Genre: Adventure
Least Favorite Genre: Horror
Favorite Actors: Johnny Depp, Robert Downey Jr., Zoë Saldana, Michael Sheen
Least Favorite Actors: Kirsten Dunst, Jack Black
Favorite Director: Tim Burton
Least Favorite Director: Jason Friedberg and Aaron Seltzer.
Movie Quotes: "There can be miracles when you believe" Prince of Egypt.

"What's in a name?A rose by any other name would smell as sweet"Romeo and Juliet

"we are an unimaginitive lot when it comes to naming things" "aye" "I once sailed with a geezer who lost both of his arms and a part of his eye' "what did you call him?" "larry"Pirates of the Caribbean
Latest Movie Review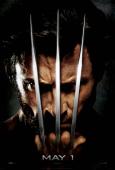 X-Men Origins: Wolverine
Must see.

This is the first X-Men film that I have really watched so I cannot compare it to the other X-Men films, but I though it was amazing. Well done to the talented director Gavin Hood who I have a soft spot for, because he is South African and he makes amazing films like Rendition. The acting was great, the superpowers were super awesome, the cast was great and the plot was exciting and not predictable. Girls, a great reason to watch this film is that once again Hugh Jackman is totally mesmerizing in his performance and physical presence. The entire experience was great. The growth of the plot was strong as well as the growth of the complex character. It really is a great fim. The cinematography was spot on and the effects were good. I think …
Johnny Depp Movies(He IS ALWAYS GREAT)
Recent Comments