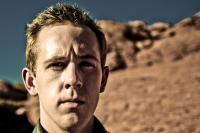 FilmCrave Points
| Activity | Points |
| --- | --- |
| Total Ratings | 311 |
| Total Reviews | 7 |
| Total Lists | 6 |
| Total Plots | 1 |
| Total Points | 399 |
Latest Friends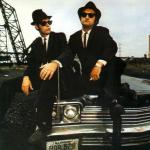 Blues_Brothers
Aspiring Actor
Alex
Movie God
Movie Maniac's Information
Ranking Status: Movie Star
Name: Rex Jones
Gender: Male
Current Area: St. George, UT
Home Town: St. George, UT
Education: College Sophomore
Employer: Self Employed
Position: Web Page/Graphic Design/Videography/Photography - I have my own company. I specialize in...pretty much what i described above. I love it. It's awesome getting paid to play.
About Me: I'm a college student studying multimedia and design.
Interests: Hiking, Cycling, Climbing, Rappelling, Motorcycles, Photography, Ceramics, Hunting, Fishing, Golfing, Frisbee, Jeeping,...etc.
Movie Profile
Film I Love: Gladiator
Film I Hate: Walkabout
Favorite Genre: Action
Least Favorite Genre: Anime
Favorite Actors: Brad Pitt, Russell Crowe, Leonardo DiCaprio, Matt Damon
Least Favorite Actors: Hayden Christensen, Jason Statham
Favorite Director: Steven Spielberg
Movie Quotes: "I don't like the idea that I'm not in control of my own life" - Neo (The Matrix)

"I've got a little itch, down there. Would you mind?" - James Bond (Casino Royale)

"Pain is temporary, Film is forever" - Peter Jackson (when shooting Return of the King)
Latest Movie Review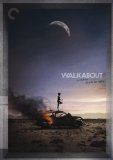 Walkabout
Grade: F

Walkabout While Jenny Agutter, Luc Roeg, and David Gulpilil deliver a acceptable performances, the movie itself is far from even 'good'. Set in Australia, this small drama struggles to keep itself together. I know I'm even going against what Ebert has said. But this film is very unimpressive. A teenage girl and her younger brother are stranded, almost killed, by their psychopath father. They must learn to cope with the wild in the Australian outback in order to survive. They meet an aborigine who helps them along their journey. The film makers (very) loosely based the film off of a book. Nicolas Roeg, the director has even come out and said they really didn't have a plan, they just filmed whatever they saw. And it shows. The …