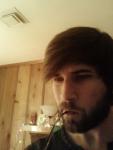 FilmCrave Points
| Activity | Points |
| --- | --- |
| Total Ratings | 463 |
| Total Reviews | 1 |
| Total Lists | 4 |
| Total Plots | 0 |
| Total Points | 506 |
Alexander's Information
Ranking Status: Director
Name: Alexander Pyles
Gender: Male
Current Area: OH
Education: Bachelors in Writing and Philosophy. Currently working on a MA in Philosophy
Interests: Writing, Literature, Film(obviously), Philosophy, Humanity.
Movie Profile
Favorite Genre: Drama
Least Favorite Genre: Musical
Latest Movie Review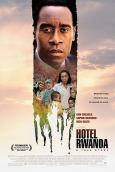 Hotel Rwanda
A realistic depiction of not only the conflict in Rwanda, but the reality of apathy in global politics. Don Cheadle does magnificent job in being not only a family man, but one who answers the call to save others when they looked to him for help. A story that doesn't quite have a feel good ending, but in the end does make you consider the reality of countries that continue to have ethnic struggles to this day.
Recent Comments