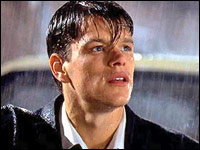 FilmCrave Points
| Activity | Points |
| --- | --- |
| Total Ratings | 485 |
| Total Reviews | 7 |
| Total Lists | 2 |
| Total Plots | 1 |
| Total Points | 527 |
Latest Friends
Jenna's Information
Ranking Status: Director
Name: Jenna Foraker
Gender: Female
Current Area: Kansas CIty, MO
Home Town: Raytown, MO
Movie Profile
Film I Hate: Autumn in New York
Guilty Pleasure: Ben Stiller Movies, "Cake"
Favorite Genre: Comedy
Least Favorite Genre: Anime
Favorite Actors: Ricky Gervais, Martin Freeman
Least Favorite Actors: Heather Graham, Laura Linney
Favorite Director: Christopher Guest
Latest Movie Review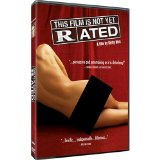 This Film is Not Yet Rated
Sex v.s. Violence

This movie is very interesting and scary. I think that people that take children to films or enjoy films should learn how movies are rated. It helps explain why the same movie will have different ratings in different countries. A very important to see if you use the ratings.
Recent Comments