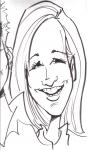 FilmCrave Points
| Activity | Points |
| --- | --- |
| Total Ratings | 24 |
| Total Reviews | 5 |
| Total Lists | 6 |
| Total Plots | 0 |
| Total Points | 49 |
Latest Friends
*Andrea*'s Information
Ranking Status: Aspiring Actress
Name: Andrea G
Gender: Female
Current Area: Kansas City, MO
Home Town: Kearney, MO
Education: In College. I'm a Senior studying- Marketing and Management
Employer: DST
Position: Account Manager
About Me: Gees... I hate telling my "story". Umm... well... I work during the day, I try and be active in the evening, I party during the weekend- a little too much. I try and fit my family in when I'm not hanging out with my friends. And on Sunday's at the last minute I do my homework.
Interests: Sports- I'll try anything once. Drinking... Hanging with my friends and having a good time.
Movie Profile
Film I Love: The Count of Monte Cristo
Film I Hate: The Christmas Story
Guilty Pleasure: The Wedding Date
Favorite Genre: Romance
Least Favorite Genre: Western
Favorite Actors: Jeremy Piven/ Colin Firth, Matt Damon/ Jim Caviezel, Dermot Mulroney/ Micael Vartan, Drew Barrymore/ Renee Zellweger
Movie Quotes: "That John Denver's full of shit!"

"Pick'em UP!"
Latest Movie Review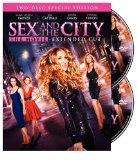 Sex and the City: The Movie
5 GOLD STARS!

Ok, so the movie was PHENOMINAL! The movie kept with the integrity of the show- all the way! The movie was about 2 hours and 15 minutes long and it was worth every second. It was a tear jerker and it made you laugh- perfect combo. Sarah Jessica Parker was georgous! AND you get to see a little manhood... WHOA, don't take the kiddies! And Miranda... crazy sex scene! If you love the men characters you won't be disappointed except one thing... and it's because of Samantha- no surprise. ENJOY! I did... can't wait to see it again!
Recent Comments