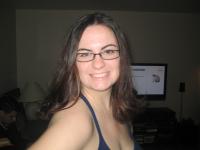 FilmCrave Points
| Activity | Points |
| --- | --- |
| Total Ratings | 132 |
| Total Reviews | 2 |
| Total Lists | 3 |
| Total Plots | 0 |
| Total Points | 158 |
Latest Friends
Feeling Tribbled's Information
Ranking Status: Rising Star
Name: Rachel Williams
Gender: Female
Current Area: AR
Home Town: PA
Education: Currently finishing up my Undrergrad with plans for Graduate school.
About Me: I'm a nearly-graduated College student aiming toward a career in History and Museum Studies. I have a strong passion for Movie and Film that I inherited from my Father.
Interests: Anything from Reading to Drawing, mainly watching Movies and TV. I love every kind of movie, pretty much. I don't like to limit my tastes. I can enjoy anything from Action movies to Westerns to Romantic Comedies.
Movie Profile
Film I Love: Last of the Mohicans
Film I Hate: Tristan and Isolde
Guilty Pleasure: Doom
Favorite Genre: Fantasy
Least Favorite Genre: Sport
Favorite Actors: Karl Urban, Gerard Butler, Cary Grant, Robert Downey Jr,
Favorite Director: Peter Jackson
Least Favorite Director: George Lucas
Latest Movie Review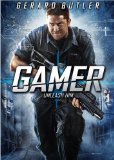 Gamer (2009)
Gamer

Gamer, while the blatant moments of rediculous nudity, was a rather good movie. It was made to distrub and mess with peoples minds, and it did so. At least for me. Yes, it was cheesy at points, but it was enjoyable action movie that made you think.
Recent Comments