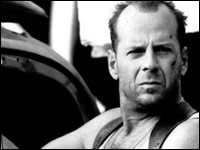 FilmCrave Points
| Activity | Points |
| --- | --- |
| Total Ratings | 181 |
| Total Reviews | 4 |
| Total Lists | 8 |
| Total Plots | 1 |
| Total Points | 277 |
Latest Friends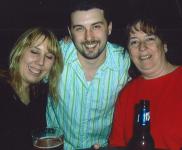 Josh C
Producer
HorrorFanatic2031's Information
Ranking Status: Movie Star
Name: Luke
Gender: Male
Current Area: Raleigh, NC
Home Town: Haddonfield, IL
About Me: The name's Luke and I'm a major horror/action movie lover. My favorite genre though would have to be horror, considering I grew up watching Halloween, Friday The 13th, and other classic horror flicks. Action films like Dirty Harry, Indiana Jones, Rambo, and Die Hard really caught my eye and today both genres inspire me! \m/
Interests: Horror/Action Flicks, Heavy Metal, Grindcore, Horror Punk, Rock/Metal babes, Chocolate, headbanging, drawing, graphic designing, art, etc..
Movie Profile
Film I Love: Halloween(1978)
Film I Hate: Remakes of any classics
Guilty Pleasure: can't think of any...
Favorite Genre: Horror
Least Favorite Genre: Anime
Favorite Actors: Clint Eastwood, Harrison Ford, Bruce Willis, Sylvester Stallone
Least Favorite Actors: Lindsay Lohan, Tom Cruise, Megan Fox, Vanessa Hudgens
Favorite Director: John Carpenter
Least Favorite Director: Michael Bay
Movie Quotes: "This here's a .44 Magnum, the most powerful handgun in the world, and it can blow your head clean off. Now, you must ask yourself one question: Do I feel lucky? Well do you, punk? - Clint Eastwood"

I met him, fifteen years ago. I was told there was nothing left. No reason, no conscience, no understanding; even the most rudimentary sense of life or death, good or evil, right or wrong. I met this six-year-old child, with this blank, pale, emotionless

Yippee-ki-yay, motherfucker - John McClane(Bruce Willis)
Latest Movie Review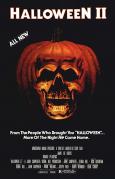 Halloween II (1981)
Amazing Sequel!

A great sequel to a great movie. Although Carpenter did not direct, Rick Rosenthal made an excellent sequel that really delivered and ended the story very well. I loved how Michael Myers was always in the shadows like the first, even though it was majorly in a hospital, it worked and made it as creepy as the first. Dick Warlock as Michael Myers was just awesome, he's known as one of the best Myers stuntmen, known for his robot-like walk and his head tilt he does. In this film Myers also uses a Scalpel through out the whole film instead of a knife, which doesn't take anything away from the film. The death scenes in this film were great and much better than the first. This film still had suspense but added more blood which was ok, and it …