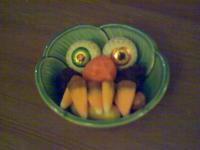 FilmCrave Points
| Activity | Points |
| --- | --- |
| Total Ratings | 556 |
| Total Reviews | 16 |
| Total Lists | 5 |
| Total Plots | 7 |
| Total Points | 651 |
Latest Friends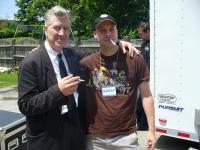 MARK THIMIJAN
Aspiring Actor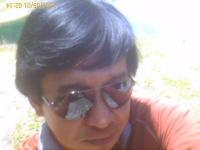 shutterspeed777
Producer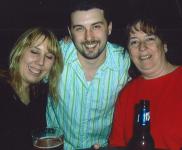 Josh C
Producer
pixienerd487's Information
Ranking Status: Director
Name: Lily Rojo
Gender: Female
Current Area: CA
Education: B.A. in History
About Me: What is there really to say about me? I love gore, humor, and eccentric characters. I do a pretty good job at being one myself:) And yes, that really is an actual picture of me. All the years of watching terrible movies eventually caught up with me, causing my brain to begin boiling from the inside out. My face slowly began to bubble and peel away, and this is the best that the plastic surgeon could do on such short notice. Oh well, at least now I have a caramel-crispy center.
Interests: Scouring out new/old music to listen to, reading books about film/history/music, as well as fiction, traveling (on my limited budget), watching old movies and wondering why they don't make them like that anymore :)
Movie Profile
Film I Love: Vertigo, American Psycho, Evil Dead 2, Sunset Blvd, Rosencrantz and Guildenstern are Dead
Film I Hate: Gummo
Guilty Pleasure: 80s teen flicks
Favorite Genre: Comedy
Least Favorite Genre: Sport
Favorite Actors: Daniel Day-Lewis, John Cusack, Ralph Fiennes, Emma Thompson
Least Favorite Actors: Ben Affleck, Russell Crowe, singers turned actors
Favorite Director: Alfred Hitchcock
Movie Quotes: Lloyd Dobler's 'sold, bought, or processed' speech from Say Anything..., too long to post here

"It's so damn hot...milk was a bad choice."-Ron Burgundy in Anchorman

"A strange man... defecated on my sister."-Clifford Stern in Crimes and Misdemeanors
Latest Movie Review

TerrorVision
"This dude's into metal!"

Terrorvision: I laughed, I was disgusted, but mostly I was entertained! Obviously not a great movie, but it's good campy fun. One unfortunate side effect- the annoying theme song will stick in your head long after the end credits have rolled:(
Recent Comments