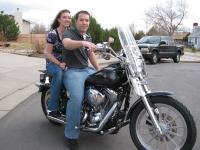 FilmCrave Points
| Activity | Points |
| --- | --- |
| Total Ratings | 49 |
| Total Reviews | 4 |
| Total Lists | 6 |
| Total Plots | 0 |
| Total Points | 111 |
Latest Friends
Angel36083's Information
Ranking Status: Rising Star
Name: Andrea Herr
Gender: Female
Current Area: Loveland, CO
Home Town: Davenport, IA
Education: Thompson Valley High School '06 Front Range Community College 2006-2009 University of Northern Colorado 2009-
Employer: The Dam Store
Position: Asst. Manager - It's small tourist shop, so I basically do everything around the store-cashier, ordering, customer assistance, stocking, etc.
About Me: I love to read, watch movies, and discovering a new TV show I really like (since it rarely happens). I don't have a favorite color, it changes everyday, and it depends on what sort of mood I'm in. I love country music. I'm studyin to become a teacher. I love history and know a ton of random facts I probably shouldn't. I love to be outside-I live by the mountains, it's hard not to love it. I consider everything to be an adventure. Why not? You can always make anything one. I grew up country, but I'm open-minded to other lifestyles... :) I can be a little old-fashioned about certain things, I just think life "back then" was a whole lot sweeter... I love antiques, and have a typewriter that's decades old. My favorite animal is the Siberian tiger. Dark chocolate is the only type of chocolate I can eat. I insert Gilmore Girls and The Office quotes in everyday life. Family is very important to me-I will do anything for my two younger brothers.
Interests: Reading, writing, music, softball, tennis, history, traveling, Italian food, learning to cook (still not going too well!), coffee, going to new places, and hanging out with friends-trying a new place to eat or exploring new shops, anything is cool with me.
Movie Profile
Film I Love: The Wizard of Oz
Film I Hate: Horror
Guilty Pleasure: Musicals
Favorite Genre: Comedy
Least Favorite Genre: Horror
Favorite Actors: Kate Winslet, Johnny Depp, Joaquin Phoenix, Cate Blanchett
Least Favorite Actors: Nicholas Cage, Queen Latifah
Favorite Director: Ron Howard/Tim Burton/Sam Mendes
Movie Quotes: "As for you, my galvanized friend, you want a heart. You don't know how lucky you are not to have one. Hearts will never be practical until they can be made unbreakable." -The Wizard of Oz

"By morning, you'll be gone." - Joel, Eternal Sunshine of the Spotless Mind
Latest Movie Review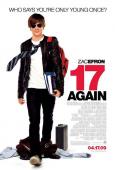 17 Again
Efron Carries Film Effortlessly.

Zac Efron goes from the Disney Channel to the big screen, but still remains in high school. The difference, however, is the proof that Efron can move on from the High School Musical franchise! He's great as the 17-year-old version of Matthew Perry's Mike, who is given a second chance to fix his life by going back 20 years to high school. As the lead, Efron carries the film with ease, making this an enjoyable watch from start to finish! Leslie Mann is great as his estranged wife, and have great chemistry with the rest of the cast.
Recent Comments