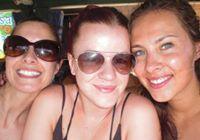 FilmCrave Points
| Activity | Points |
| --- | --- |
| Total Ratings | 916 |
| Total Reviews | 20 |
| Total Lists | 5 |
| Total Plots | 2 |
| Total Points | 1,028 |
Marielle's Information
Ranking Status: Producer
Name: Marielle Pischedda
Gender: Female
Current Area: Oslo
Movie Profile
Film I Love: Ghibli films! Howl's moving Castle and Spirited away <3
Film I Hate: i hate predictable movies.. and Blood Rayne
Guilty Pleasure: Movies based on real stories
Favorite Genre: Historical
Least Favorite Genre: Musical
Favorite Actors: Milla Jovovich, Tom Hanks, Ryan Gosling, Ed Harris
Least Favorite Actors: Jean-Claude Van Damme
Favorite Director: Hayao Miyazaki
Least Favorite Director: Uwe Boll?
Latest Movie Review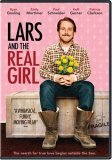 Lars and the Real Girl
Really interesting movie for once! Gosling is beeing a very weird, but kinda cute guy, and is great at it! I guess this movie can be a bit too weird for some people, but you might love it ;) You can feel the love in how the people around him try to everything to help him, it is a great cast. Worth the watch!
Recent Comments