FilmCrave Points
| Activity | Points |
| --- | --- |
| Total Ratings | 626 |
| Total Reviews | 13 |
| Total Lists | 5 |
| Total Plots | 1 |
| Total Points | 739 |
Latest Friends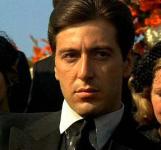 MikeInMotion
Director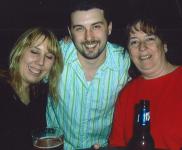 Josh C
Producer
mimschkin's Information
Ranking Status: Director
Name:
Gender: Female
About Me: Film & TV student, basically I breathe film and TV. It's the only thing I can actually talk about (except for comics and my cat). I only own DVDs of films I really feel I need to own because they're great (unless they were gifts, in which case I am awaiting the right opportunity to get rid of them). The list of films I have seen is by no means exhaustive and is expanding daily.
Interests: The cat friend, film, TV, comics, reading in general, staying at home with a cup of tea and a movie.
Movie Profile
Film I Love: Evil Dead II
Film I Hate: Step Brothers
Guilty Pleasure: Australia [shhh]
Favorite Genre: Fantasy
Least Favorite Genre: Sport
Movie Quotes: "I'm not a baby, I'm a tumor."
Latest Movie Review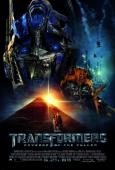 Transformers: Revenge of the Fallen
Horrid.

Transformers 2 got a whole lot of backlash back when it was released, so I really was prepared to give it a big beating, but now it's time to review it, I'm finding it hard to even evoke enough passion to do so. Like I'm too disillusioned by the movie industry if this is the kind of film that makes so much money. It's just sad. So I've decided, for once, to compress my thoughts as much as possible, because other than the following points, there really isn't much to say about this film. First off, the story. What story? Some robots fight, for some reason. It's boring. Also, the plot is just the most bizarre and nonsensical contraption that I've witnessed in mainstream cinema in recent years (and not in a good way). The plot is …
Recent Comments