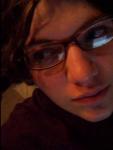 FilmCrave Points
| Activity | Points |
| --- | --- |
| Total Ratings | 301 |
| Total Reviews | 13 |
| Total Lists | 7 |
| Total Plots | 0 |
| Total Points | 411 |
Mo-Writer's Information
Ranking Status: Movie Star
Name: Leighann
Gender: Female
Current Area: KS
Education: I'm in college right now.
About Me: I'm in college majoring in English: Creative Writing. I've been thinking about going into film as well and write screen plays as well as novels. I'm running a club at my college and I'm quite friendly.
Interests: Anime, manga, movies, writing, reading, adaptations, talking, forums, and family.
Movie Profile
Film I Love: Se7en
Film I Hate: Boogeyman
Guilty Pleasure: Romantic Comedy
Favorite Genre: Fantasy
Least Favorite Genre: Western
Favorite Actors: Robert Downey Jr., Nathan Fillion, Helena Bonham Carter, Johnny Depp
Favorite Director: Nick Willing
Latest Movie Review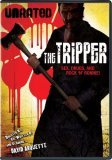 The Tripper
Absolutely Horrible

"The Tripper" was by far the worst horror movie I've ever watched. The story was a bit original, but poorly brought out. I did like how they tried to put politics into the movie, but the poor acting, poor script, and horrible special effects made the movie terrible. Most of the movie was watching hippies getting high, being naked, and getting killed by some guy in a Ronald Regan mask. I laughed during most of the movie, and when it ended, I couldn't believe that anyone could take the movie seriously. Overall, "The Tripper" just sucked.
Recent Comments