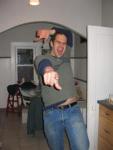 FilmCrave Points
| Activity | Points |
| --- | --- |
| Total Ratings | 4,015 |
| Total Reviews | 58 |
| Total Lists | 37 |
| Total Plots | 6 |
| Total Points | 4,597 |
Latest Friends
Snake Sugarbaker's Information
Ranking Status: Producer
Name: Will Gardner
Gender: Male
Current Area: Portland, OR
Home Town: Philadelphia, PA
Education: MFA in writing from U Oregon; BA from U Texas.
About Me: I'm 35, write for a local newspaper, and am expecting a child with a high school friend that I impregnated via, more or less, a turkey baster.
Interests: LPs and hash oil.
Movie Profile
Film I Love: Margot at the Wedding
Film I Hate: Forrest Gump
Guilty Pleasure: Spice World
Favorite Genre: Drama
Least Favorite Genre: Anime
Favorite Actors: Judy Davis, Michelle Williams, Tony Leung, Richard Burton
Least Favorite Actors: Michael Caine, Judi Dench, Kevin Spacey, Geoffrey Rush
Favorite Director: Sidney Lumet
Least Favorite Director: Mike Leigh
Movie Quotes: "Metabolically, it's not my rhythm." - Husbands and Wives
Latest Movie Review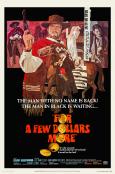 For a Few Dollars More ( Per qualche dollaro in più )
Score

Though not evident from his past two decades in film, Clint Eastwood wasn't always a pussy. In this, the second of Sergio Leone's Fistful of Dollars spaghetti western trilogy, he is borderline hot as a bounty hunter in Texas/New Mexico who teams up with another (Lee Van Cleef) – each, naturally, with motives of his own. Ennio Morricone's influential score is a boon here, not to mention an unmatchable set of opening credits.
Recent Comments