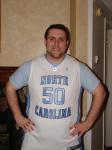 FilmCrave Points
| Activity | Points |
| --- | --- |
| Total Ratings | 11 |
| Total Reviews | 11 |
| Total Lists | 4 |
| Total Plots | 0 |
| Total Points | 74 |
Latest Friends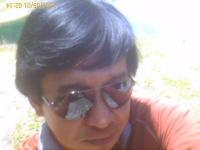 shutterspeed777
Producer
Nick
Producer
bahamutthegf2005's Information
Ranking Status: TV Extra
Name: Landon Miles
Gender: Male
Current Area: Elon, NC
Home Town: Elon, NC
Education: UNC Charlotte 2005 BA History Western Alamance High School Class of 2001
Employer: Capital Bank
Position: Head Teller/CSR
About Me: Wow, I am so terrible at describing myself, so maybe some random tidbits about myself will do better than just going through the motions and writing a blank totally meaningless description of myself, lol. I love to sing but I cannot carry a tune in a bucket. I love movies and buy a lot of DVD's but it usually takes me a good while till I get to watching them. My favorite move is Top Gun, but I am not a huge fan of the current Tom Cruise. I love Chick Flicks (except for the Jane Austen type). I absolutely hate musicals and their are very few if any exceptions to that rule. I love music, especially Country and Rock. I think the trend of reality shows taking over TV absolutely Sucks, although I do love Survivor and Idol is pretty decent. I have more respect for a musician if they can play an instrament and write (you know a triple threat). I love my family and friends. I love to flirt with cute girls, and I love to have cute girls flirt with me. I like to work out whether it be walking or aerobic excercise. I love Comic books and just about any movie or TV show based on a comic book. I have about a million stories about stupid/funny things that I or my friends have done in College and High School. I love to go to church. I hate the taste of beer (I swear its the nastiest thing I have ever tasted and even though friends tell me its an aquired taste, I do not want to aquire it, lol). In normal conversation I quote TV, Songs, or Movies so remember if I say something totally random in conversation you have been pre warned. I prefer a girl to look like the girl next door rather than Quote "Hot", the girl next door look is hot to me. I am a video-game-aholic. I probably spend way too much money on things that really don't matter in the long run. I love to feel nostalgic, and to watch or listen to anything that reminds me of my childhood. I am a self proclaimed Guru of 80's pop culture. I love my friends and family and spending time with them. If I know you well enough I am likely to say anything (and I do mean anything) and everything (beyond anything) during the course of a normal conversation (again you have been pre warned) and finally I love to smile and make those around me laugh or smile (whether it be at me or with me). Their is no reward on earth like knowing that you brought Joy to those around you. so is that enough or you need a little more :-)
Interests: UNC Tar Heels Basketball, Movies, Music, Video Games, Carolina Panthers Football, Reading, Comics, Board Games
Movie Profile
Film I Love: Too Many to Name
Film I Hate: Moulin Rouge
Guilty Pleasure: House of Wax
Favorite Genre: Comedy
Least Favorite Genre: Musical
Favorite Actors: Hugh Jackman, Mark Ruffallo, Kirsten Dunst, Emma Watson
Least Favorite Actors: Collin Farrell
Favorite Director: Zach Snyder
Least Favorite Director: Baz Luhrman
Movie Quotes: "Heres looking at you kid" "Of all the gin joints in all the towns in all the world, she had to walk into mine" "We'll Always Have Paris" "Gentleman there's no fighting in the war room" "Rosebud"
Latest Movie Review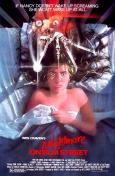 A Nightmare on Elm Street (1984)
Iconic

Iconinc Horror movie and the introduction of one of the Big Three of Horror (Freddy Krueger, Jason Voorhees, and Michael Myers). Insanely original (for the time it was made), and groundbreaking. While not as gory by todays standards, it offers, sheer psychological Terror, ex. Don't fall asleep, the children jump roping and spouting that creepy rhyme. A Icon of the Horror Genra.
Recent Comments