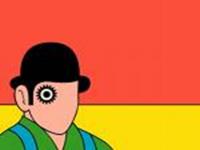 FilmCrave Points
| Activity | Points |
| --- | --- |
| Total Ratings | 171 |
| Total Reviews | 171 |
| Total Lists | 7 |
| Total Plots | 31 |
| Total Points | 870 |
Latest Friends
CJP's Information
Ranking Status: Producer
Name: Christopher Patton
Gender: Male
Education: I went to and graduated from University a few times.
Employer: Reading Town
Position: ESL Instructor - Teaching English as a second language to children.
About Me: I enjoy writing four line poems with various wordings. I have mild OCD so repetitive RPG games are phenomenally fun to me (Diablo, Pokemon, Final Fantasy et al). I enjoy reading Nietzsche and watching movies- I tend to favor disturbing philosophical cinema with controversial subtexts. I review films on a 10 point scale (0 to 3 for action, 0 to 2 for comedy, 0 to 1 for good vs. evil, 0 to 1 for romance/love, 0 to 1 for special effects, 0 to 1 for plot, and 0 to 1 for music). 0 to 50% get 1 star, 60%-69% get 2 stars, 70%-89% get 3 stars, 90%-100% get 4 stars.
Interests: Everything is interesting given the archetypes you're looking for contingently.
Movie Profile
Film I Love: A Clockwork Orange
Film I Hate: Fireproof
Guilty Pleasure: Layer Cake, Perfect Blue (Animated!)
Favorite Genre: Horror
Least Favorite Genre: Musical
Favorite Actors: Sean Connery, Christian Bale, Cillian Murphy, Malcolm McDowell
Least Favorite Actors: Dane Cook, Jamie Foxx, Steven Seagal, The Wayans
Favorite Director: Nolan & Boyle
Least Favorite Director: Uwe Boll
Movie Quotes: A CLOCKWORK ORANGE Alex: What you got back home, little sister, to play your fuzzy warbles on? I bet you got little save pitiful, portable picnic players. Come with uncle and hear all proper! Hear angel trumpets and devil trombones. You are invited.

ONE FLEW OVER THE CUCKOO'S NEST McMurphy: You're not gonna say that now! You're gonna pull that hen house shit? Now when the vote... the Chief just voted - it was 10 to 9. Now I want that television set turned on right now!

MEMENTO Leonard Shelby: Memory can change the shape of a room; it can change the color of a car. And memories can be distorted. They're just an interpretation, they're not a record, and they're irrelevant if you have the facts.
Latest Movie Review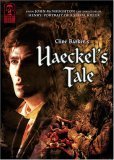 Masters of Horror - Haeckel's Tale
2/4

Haeckel's Tale properly references Frankenstein and this is indeed a Barker-ish version of it. Everything here is average at best, though it does answer the age old question: Why don't living dead or zombie flicks ever have an orgy? This one does!
Recent Comments