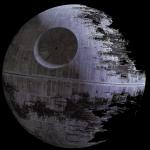 FilmCrave Points
| Activity | Points |
| --- | --- |
| Total Ratings | 135 |
| Total Reviews | 67 |
| Total Lists | 4 |
| Total Plots | 0 |
| Total Points | 489 |
Latest Friends
LeopardExplosion's Information
Ranking Status: Movie Star
Name: Nick Cosentino
Gender: Male
Current Area: Richmond Hill, Ontario
Home Town: Toronto, Ontario
About Me: ey.
Interests: Watching, Reviewing, And Critiquing Movies, Collecting Dvds, Reading And Collecting Comic Books, PLaYin Mah MUzak.
Movie Profile
Film I Love: North By Northwest
Film I Hate: Adam Sandler Films
Guilty Pleasure: American Psycho, Mallrats
Favorite Genre: Comedy
Least Favorite Genre: Sport
Favorite Actors: James Stewart, Jack Nicholson, Tom Hanks, Brad Pitt
Least Favorite Actors: Shia Labeouf, Jason Statham, Winona Ryder, Adam Sandler
Favorite Director: Alfred Hitchcock
Least Favorite Director: Michael Bay
Movie Quotes: "That's Some Bad Hat Harry." - Jaws
Latest Movie Review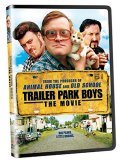 Trailer Park Boys: The Movie
TPB Gets Clean, Only For The Fans.

Mostly, it'll be fans laughing and having a good time with Trailer Park Boys: The Movie. I've seen american critics bash the movie because it's just so lowbrow, stupid and completely raunchy. The tv show believe it or not takes it alot more over the top then it's big first silver-screen film. I was surprised how clean it could be. Trailer Park Boys has become hit across Canada, and is gathering new fans in the U.S, making the show bigger than ever now. The movie follows the boys as they release from Jail, and are free to come back to their beloved trailer park. Ricky want's to think about getting back together with Lucy and caring for Trinity, while considering doing 'The Big Dirty'. Explained by his fellow convicts, the Big Dirty is a …
Recent Comments