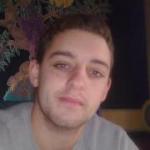 FilmCrave Points
| Activity | Points |
| --- | --- |
| Total Ratings | 1,419 |
| Total Reviews | 7 |
| Total Lists | 4 |
| Total Plots | 1 |
| Total Points | 1,471 |
Latest Friends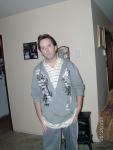 Kyle(The Rebel)
Producer
Nick
Producer
Joshua's Information
Ranking Status: Producer
Name: Joshua Dwight
Gender: Male
Current Area: Wellington
Home Town: Lower Hutt
Employer: M D Metals Ltd
Position: Owner - I operate a metal recycling business.
About Me: I am from New Zealand. jealous riight?!!
Interests: Outdoors Stuff - Fishing, 4x4, general fast driving. Indoors Stuff - Movies (obviosuly), Lots of computer stuff.
Movie Profile
Film I Love: Many Movies! Too many to list here I think.
Guilty Pleasure: Gambling, Drinking, Working, Living
Favorite Genre: Adventure
Least Favorite Genre: Musical
Favorite Actors: George Clooney, Al Pacino, Many More...
Favorite Director: Peter Jackson
Latest Movie Review

2 Fast 2 Furious
Good entertainment value. They obviosuly spent most of the movie budget on action scenes and breaking stuff at the expense of decent actors. Though this may bother some I still enjoyed watching this movie! Tokyo drift is by far the best. (just sayin)
My Wish List
| # | Movie Title | Rating | Overall | Add |
| --- | --- | --- | --- | --- |
| 1. | Overlord | N/A | 2.5/4 | |