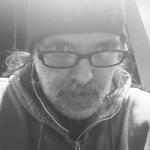 FilmCrave Points
| Activity | Points |
| --- | --- |
| Total Ratings | 392 |
| Total Reviews | 2 |
| Total Lists | 14 |
| Total Plots | 0 |
| Total Points | 528 |
Latest Friends
Nick
Producer
folsomcounty's Information
Ranking Status: Director
Name: Dean Dixon
Gender: Male
Current Area: NJ
About Me: http://hellinacell.wordpress.com/
Interests: Coffee, Xbox, Going to Wrestling Shows, Netflix, Guitar, Cats, Being Carefree, Creating Chaos, Apple butter, Writing Bad Poetry, Star Wars Collection, Being a Geek, Being a Smart Ass, Music, Screenplays, Playing Devil's Advocate, UFC: Ultimate Fighting Championship, WWE
Movie Profile
Film I Love: Empire Strikes Back and Se7en equally.
Film I Hate: Gummo
Guilty Pleasure: The Princess Bride
Favorite Genre: Drama
Least Favorite Genre: Romance
Favorite Actors: Steve Buscemi
Favorite Director: Quentin Tarantino
Least Favorite Director: Paul W.S. Anderson
Latest Movie Review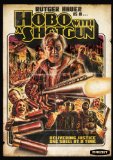 Hobo with a Shotgun
Simply put, quite awful. An embarrassment to filmmaking.
Recent Comments