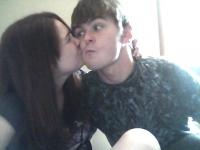 FilmCrave Points
| Activity | Points |
| --- | --- |
| Total Ratings | 158 |
| Total Reviews | 18 |
| Total Lists | 9 |
| Total Plots | 0 |
| Total Points | 295 |
Latest Friends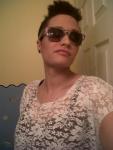 Ria Elizabeth
Aspiring Actress sapien
Movie God
Alex
Movie God
☠ kyrstin. ♒'s Information
Ranking Status: Movie Star
Gender: Female
Home Town: IL
About Me: 20 yr old, engaged, pre-med student from the midwest with a love of horror movies.
Movie Profile
Film I Love: Let the Right One In. (and others <3)
Film I Hate: Lady in the water, DeadGirl, The Village, and many others.
Guilty Pleasure: Psychological horror.
Favorite Genre: Horror
Least Favorite Genre: Western
Favorite Actors: Leonardo Dicaprio, Dakota Fanning, Mila Kunis, Kaya Scodelario
Latest Movie Review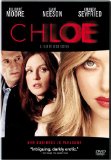 Chloe
Short chloe review.

Iiii loved this movie. :D. The acting was fucking awesome, especially when it comes to Amanda Seyfried's performance as Chloe. The budget is high, the acting as I said is great, very realistic, it pulls you in and holds onto you until the very end. This movie was not predictable OR cliche, and the ending was awesome. Just wow. :)) REALLY good. The twist is NOT what you expect it to be.
Recent Comments