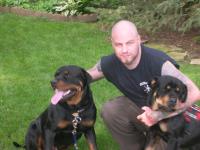 FilmCrave Points
| Activity | Points |
| --- | --- |
| Total Ratings | 221 |
| Total Reviews | 37 |
| Total Lists | 3 |
| Total Plots | 1 |
| Total Points | 346 |
Latest Friends
Nick
Producer
smokiediebear's Information
Ranking Status: Movie Star
Gender: Male
Current Area: TX
Home Town: IL
Education: College, military training
Employer: Self
Position: Tattoo Artist
About Me: I'm a avid movie watcher, I'm sure I've seen hundreds of thousands of movies over the years. I am a veteran, I am also a Chef, as well as a tattoo Artist and recently I'm learning piercings..
Interests: MOVIES, WOMEN, travelling, museums, zoos, hunting, fishing, camping
Movie Profile
Film I Love: Spirited Away
Film I Hate: Anything with Tom Cruise
Guilty Pleasure: Porno
Favorite Genre: Horror
Favorite Actors: John Wayne, Gene Wilder
Least Favorite Actors: Tom Cruise
Favorite Director: Rob Zombie
Movie Quotes: Don't forget what happened to the boy that got everything he ever wanted, he lived happily ever after..Willy Wonka..Gene Wilder
Latest Movie Review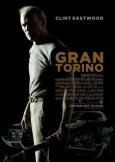 Gran Torino
Out of all his movies I think this is the best by far. In Clint's old age he still kicks ass. Among many things it shows how cold family can be and how we can find family in strangers, willing to lay his own life down for people he hated.