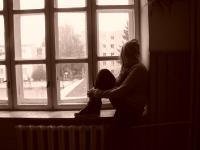 FilmCrave Points
| Activity | Points |
| --- | --- |
| Total Ratings | 69 |
| Total Reviews | 0 |
| Total Lists | 4 |
| Total Plots | 2 |
| Total Points | 81 |
Latest Friends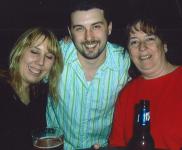 Josh C
Producer
Lady Amethyst's Information
Ranking Status: TV Extra
Gender: Female
Current Area: Iasi, Romania
Home Town: Saint George
Education: College in progress.
About Me: I'm addicted to watching movies, I love reading and writing.
Interests: Movies, friends, actors
Movie Profile
Film I Love: Casablanca
Film I Hate: Jeepers Creepers
Guilty Pleasure: Watching movies
Favorite Genre: Drama
Least Favorite Genre: Documentary
Favorite Actors: Al Pacino, Gary Oldman, Christian Bale, Johnny Depp
Least Favorite Actors: Bruce Willis, Tom Hardy, Brad Pitt
Favorite Director: Ridley Scott
Movie Quotes: "What about us?" "We'll always have Paris."

"After all tomorrow is another day"

"You listen to my one and only rule - don't fuck with me. Or I'll leave you standing in the middle of no where with nothing but your ass to sell to get back here, your perfect world. Do *we* have an agreement?"
Recent Comments