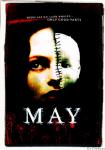 FilmCrave Points
| Activity | Points |
| --- | --- |
| Total Ratings | 186 |
| Total Reviews | 2 |
| Total Lists | 2 |
| Total Plots | 0 |
| Total Points | 212 |
Latest Friends
Alex
Movie God
violetdreams81's Information
Ranking Status: Rising Star
Name: Lauren W
Gender: Female
Current Area: NJ
Home Town: NJ
Movie Profile
Film I Love: May
Film I Hate: donnie darko, what's the big deal?
Guilty Pleasure: horror films that are so bad it's funny and enjoyable
Favorite Genre: Horror
Least Favorite Genre: Sport
Favorite Actors: Leonardo Dicaprio, Paul Rudd, Zooey Deschanel, Michelle Williams
Favorite Director: Rob Zombie
Movie Quotes: "I gave her my heart, she gave me a pen"
Latest Movie Review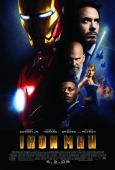 Iron Man (2008)
pretty good for a dude movie

I would normally not watch this kind of movie but I have been checking out these adventure type "dude flicks" ask I like to call them , and yea they really aren't that bad. I actually didn't mind this one at all. I don't think it would have been good if it wasn't for Robert Downey Jr though. Looking forward to the sequel...