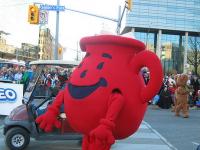 FilmCrave Points
| Activity | Points |
| --- | --- |
| Total Ratings | 485 |
| Total Reviews | 43 |
| Total Lists | 4 |
| Total Plots | 0 |
| Total Points | 655 |
Latest Friends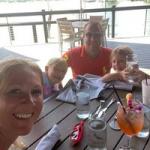 Alex
Movie God
myfaja's Information
Ranking Status: Director
Name: James B.
Gender: Male
Interests: Movies!
Movie Profile
Film I Love: Back to the Future
Film I Hate: Knowing
Guilty Pleasure: Bedazzled
Favorite Genre: Comedy
Least Favorite Genre: Romance
Favorite Actors: Robert Downey Jr., Morgan Freeman, Clint Eastwood
Least Favorite Actors: Jonas Brothers, Miley Cyrus, Kristen Stewart
Favorite Director: Clint Eastwood
Least Favorite Director: Michael Bay
Movie Quotes: The greatest trick the Devil ever pulled was convincing the world he didn't exist. And just like like, he's gone.-The Usual Suspects

Great Scott!-Back to the Future

Thank You Boob Lady!- The Simpsons Movie
Latest Movie Review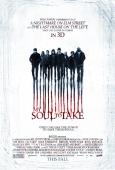 My Soul to Take
Might just be the worst movie in history.

A horrible, horrible, HORRIBLE movie. I don't know what was going through Wes Craven's mind when he wrote this. I went into this movie, and halfway through I thought it was a spoof movie, like Scary movie or something. Becuase. honestly, this movie was hilarious! I was laughing my ass off the whole time watching this movie. I also saw this movie in 3D, WORST. 3D. EVER. Literally. This movie could not get one thing right. The story sounds like a half-assed ghost story your summer camp counselor would tell you. The dialogue is so bad that it's hilarious. And the acting makes me want to poke my eyes out with a fork. So if you have half a brain, you'll stay away from this movie and never look back.