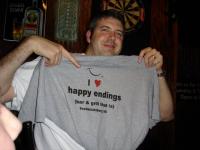 FilmCrave Points
| Activity | Points |
| --- | --- |
| Total Ratings | 558 |
| Total Reviews | 3 |
| Total Lists | 4 |
| Total Plots | 4 |
| Total Points | 591 |
sberk44's Information
Ranking Status: Director
Name: Matt Krebs
Gender: Male
Current Area: Plymouth, MN
Home Town: Duluth, MN
Education: BS CIS from Mayville State University
Employer: Ratchet
Position: Web Developer - Create and maintain websites.
About Me: I wish I was the co creator of Filmcrave.com, this website.
Interests: Movies, Basketball, not learning guitar properly because I teach myself, virtual lawn mowing
Movie Profile
Film I Love: Braveheart
Film I Hate: Rollerball
Guilty Pleasure: Army of Darkness
Favorite Genre: Drama
Least Favorite Genre: Romance
Favorite Actors: Jimmy Stewart, Al Pacino, Jack Nicholson
Favorite Director: P.T. Anderson
Latest Movie Review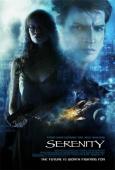 Serenity (2005)
Serenity, The new old Star Wars

Being a huge Firefly fan I was highly anticipating greatness from this movie. This also scared me because my expectations are always met with disappointment. Serenity does not disappoint. This film reminds me of the Star Wars IV - VI films. There are many comparisons that can be made. The witty dialog, cocky lead actor, and good supporting cast. This film may be more for those who have seen the TV series. Definitely give it a chance and watch with open mind.
Recent Comments