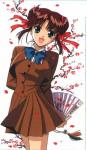 FilmCrave Points
| Activity | Points |
| --- | --- |
| Total Ratings | 10 |
| Total Reviews | 9 |
| Total Lists | 6 |
| Total Plots | 0 |
| Total Points | 87 |
ML_Lean's Information
Ranking Status: TV Extra
Name: Marissa Lea Laquindanum
Gender: Female
Current Area: Macabebe,Pampanga, Phils.
Home Town: Vallejo, CA
Education: I am presently in first year college, taking AB Psychology. But as I graduate and have a good job, I will pursue my Christian studies.
About Me: I am a person who often loves to watch movies that interests me. Well, because I have been influenced by my family who likewise really loved to watch. I am a quite a writer.And I only wrote few. I am also a reader who loves to read good books, or paint/draw picture if nothing to do. I am a friendly person. A good person whom anyone can approach me. Many people say that I am a religious person but I do oftentimes pray.
Interests: I loved to watch different kinds of movie, such as christian movies, fantasies, thriller, adventure, anime, comedy,drama, musical, romantic, comedy,mystery, and action movies. I sometimes play badminton with my brothers. I also loved to study. I am a reader....
Movie Profile
Film I Love: Willard - 2003 movie
Film I Hate: 1. piranha [2010] ; 2. Sweeney Tod [2007]
Favorite Genre: Fantasy
Least Favorite Genre: Musical
Favorite Actors: Matthew Broderick, Crispin Glover, Jackie Chan, Allan Rickman
Movie Quotes: "My mom says life is like a box of chocolate. You'll never know what you gonna get" -Forest Gump

"Keep your friends close. But your enemies closer!"
Latest Movie Review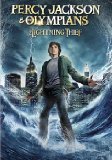 Percy Jackson & the Olympians: The Lightning Thief
percy jackson quick review

i like this film very much. scenes were entertaining and exciting. i enjoyed watching greek mythological films again, but its ancient myth is attached to modern times. unlike the ones i've watched before were only very ancient. nice to see some of the actors/actresses again, such as, uma thurman as medusa and steve coogan as hades. i like them being part of the film.
Recent Comments