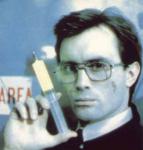 FilmCrave Points
| Activity | Points |
| --- | --- |
| Total Ratings | 397 |
| Total Reviews | 22 |
| Total Lists | 2 |
| Total Plots | 1 |
| Total Points | 517 |
Latest Friends
WestIsBest's Information
Ranking Status: Director
Name: Catherine Benham
Gender: Female
Education: Went to school and got decent GCSE grades. Then went to college to study Film, Media, History and English and got straight B's. Went to University, hated it and left after four months.
Employer: Zurich Insurance
Position: Clerical Assistant - Filing, post, paying invoices, eating junk food, flicking elastic bands at people, having chair races...it's all hard work :)
About Me: I am an only child and am totally obsessed with films! I'll watch pretty much anything. I've recently gotten into horror films above everything else but I love a good comedy or something that involves a lot of blowing stuff up! I work for Zurich Insurance as a clerical and have loads of fun doing that.
Interests: Watching films, reading, writing scripts and stories. I love going to theme parks and to the cinema. I go to film conventions when I can and also write to people and collect signed photos.
Movie Profile
Film I Love: Aliens, Evil Dead 2, If...., Clerks, Re-Animator, The Good, the Bad and the Ugly
Film I Hate: Borat, Alien 3, Dead Man
Guilty Pleasure: Return of the Killer Tomatoes, The Phantom Empire
Favorite Genre: Horror
Least Favorite Genre: Romance
Favorite Actors: Jeffrey Combs, Bill Paxton, Kurt Russell, Johnny Depp
Least Favorite Actors: Renee Zelwegger
Favorite Director: Sam Raimi
Least Favorite Director: Paul W S Anderson
Movie Quotes: 'Oo, he's got an arm off!!' - Shaun, Shaun of the Dead 'You'll never get credit for my discovery. Who's going to believe a talking head? Get a job at a sideshow.' Herbert West, Re-Animator 'Groovy' Ash, Evil Dead II 'We're on an express elevator
Latest Movie Review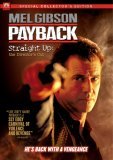 Payback
A pretty good crime movie with good performances but completely forgettable. I don't know if I'd ever bother watching it again but at least if I did I'd know I would enjoy it as much as I did originally as I won't remember what happened.
Recent Comments