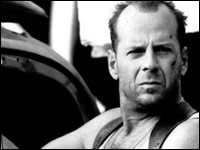 FilmCrave Points
| Activity | Points |
| --- | --- |
| Total Ratings | 292 |
| Total Reviews | 1 |
| Total Lists | 4 |
| Total Plots | 0 |
| Total Points | 325 |
Latest Friends
Nick
Producer
renton's Information
Ranking Status: Movie Star
Name: Alex Braz
Gender: Male
About Me: Oh, goddamn "about me". Just for that occasion, I went to my psychiatrist and asked him for my files. In it, it says: Pretty fucked up kid, who's terribly addicted to music (reliable sources say that he was born with headphones in his ears, batteries included), just loves movies and books, can't stop visiting punk concerts and doesn't give much shit about anything. He is some kind of philosopher, but he mocks even that. He writes poetry but personally, he thinks it's rubbish, although, the stuff of our hospital discovered many disturbing things in his poems... We think he's weird. The most interesting thing we found about him is that he can not live without his sweetheart and guitar noise. Other details can be found in local FBI office.
Interests: Music, movies, books, poetry, driving a car, drawing...... And fixing my spaceship on my backyard.
Movie Profile
Film I Love: Fight Club
Film I Hate: Horse Whisperer
Guilty Pleasure: Heineken + PopCorn + Movies
Favorite Genre: Thriller
Least Favorite Genre: Romance
Favorite Actors: Edward Norton, Brad Pitt, Kevin Spacey, Michael C. Hall
Least Favorite Actors: Ben Affleck, Jennifer Lopez, Arnie, Silvester Stalone
Favorite Director: Guy Ritchie
Movie Quotes: "You can't handle the truth." - Jack Nicholson as Col. Nathan R. Jessep - A Few Good Men.

"I'll make him an offer he can't refuse - Al Pacino as Michael Corleone - The Godfather

"Say hello to my Little Friend" Al Pacino as Tony Montana - Scarface
Latest Movie Review
Fight Club
One of the best movies in last decades

I've watched that movie for five times, I've read the book for three times. Awesome. Every time I watched/read it, I found a new thing. It's nihilistic, decadent, brute, uncompromising. The story is fluent, characters are very well done and really good directing job. Plus, Brad Pitt and Edward Norton just couldn't make it better. Worth seeing it, a must-have in your home movie library.