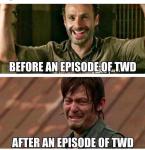 FilmCrave Points
| Activity | Points |
| --- | --- |
| Total Ratings | 487 |
| Total Reviews | 0 |
| Total Lists | 3 |
| Total Plots | 0 |
| Total Points | 507 |
Latest Friends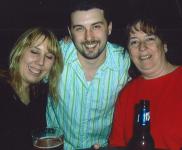 Josh C
Producer
TattudeWhytGurl's Information
Ranking Status: Director
Name: Jackie Lynn Mattingly
Gender: Female
Current Area: Modesto, CA
Home Town: Oklahoma City, OK
Education: Smart enuff to kno better.... Dumb enuff to try anyways....
Employer: He thinks I'm his fuckin maid....
Position: Overworked and Underpaid.... - Life of a Homemaker.... Clean it, organize it, wait 5 minutes, watch him dirty it, scatter it, Repeat, repeat, repeat....
About Me: Just a gurl tryin to survive in a world inevitably doomed to end in a Zombie Apocalypse....
Interests: The Walking Dead, The Walking Dead, The Walking Dead, and oh yeah, did I mention The Walking Dead??
Movie Profile
Guilty Pleasure: The Walking Dead....
Favorite Genre: Thriller
Least Favorite Genre: Documentary
Favorite Actors: Paul Walker-R.I.P., Norman Reedus, Andrew Lincoln, Steven Yeun
Least Favorite Actors: Robert England
Movie Quotes: Things will only change if you make them change....

If you keep on doing what you've always done, you'll keep on being what you've always been....