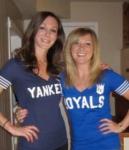 FilmCrave Points
| Activity | Points |
| --- | --- |
| Total Ratings | 5 |
| Total Reviews | 2 |
| Total Lists | 2 |
| Total Plots | 0 |
| Total Points | 21 |
Latest Friends
Gwynnderella's Information
Ranking Status: Aspiring Actress
Name: Gwynn Olson
Gender: Female
Current Area: Lees Summit, MO
Home Town: IA
Education: B.S in Psychology minor in Sociology-Northwest Missouri State University Masters Clinical Psychology Forest Institute of Professional Psychology
Employer: Missouri State Vocational Rehabilitation
Position: Counselor - I work with students with disabilities with their transition from high school to the working world.
About Me: I'm married to Alex, one of the web site creators. Funny because I don't really pay attention to many movies! I have two cats Jalee and Joey who are both my beautiful babies.
Interests: I love reading, running, and music. Psychology is my number one interest. I also volunteer with the KC hospice.
Movie Profile
Film I Love: Cinderella
Film I Hate: Dreamgirls
Guilty Pleasure: 13 Going on 30
Favorite Genre: Drama
Least Favorite Genre: Sci-Fi
Favorite Actors: Julie Roberts, Rachel McAdams, Ryan Gosling, Will Ferrel
Least Favorite Actors: Jackie Chan, Johnny Depp, John Travolta, Jamie Fox
Favorite Director: uhhh Steven Speilberg???
Least Favorite Director: Quinton Tarantino
Movie Quotes: Shampoo is betta it cleans the hair. Conditiona is betta it leaves the hair silky and smooth.

He's gonna be a soccer player.

Buddy Elf, what's your favorite color? SANTA!! I KNOW HIM!!!!!!!!!!!!!!!!!!!!!!
Latest Movie Review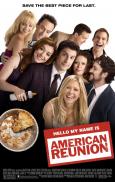 American Reunion
Two stars for entertainment. Made me giggle at old high school humor.
Recent Comments