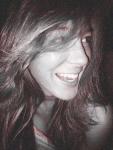 FilmCrave Points
| Activity | Points |
| --- | --- |
| Total Ratings | 3 |
| Total Reviews | 3 |
| Total Lists | 2 |
| Total Plots | 0 |
| Total Points | 22 |
Latest Friends
Ash's Information
Ranking Status: Aspiring Actress
Name: Ashley Lowe
Gender: Female
Current Area: Omaha, NE
Home Town: Seymour, IA
Education: *Central College for undergrad *Creighton University for pharming
Employer: Hy-Vee
Position: Pharmacy Intern - I push the pills to pay the bills.
About Me: I'm in my last year of pharmacy school at Creighton. I'm definitely ready to be done and live the dream.
Interests: Photography, dancing, movies, eating food other people cook for me, and most recently toxicology
Movie Profile
Film I Love: The Shawshank Redemption
Film I Hate: A Knight's Tale
Favorite Genre: Drama
Least Favorite Genre: Anime
Favorite Actors: Ed Norton, Morgan Freeman, Adam Sandler, Don Cheadle
Least Favorite Actors: Lindsay Lohan, Amy Smart
Favorite Director: Guy Ritchie
Movie Quotes: "How now brown cow, how now brown cow..." --Anchorman

"Well then g'day mate! Let's put another shrimp on the barbie!" --Dumb and Dumber

"Follow the white rabbit." --Alice in Wonderland/The Matrix
Latest Movie Review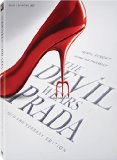 The Devil Wears Prada
So last season

This movie was just okay. The fashion world ends up getting the best of Anne Hathaway's character and she realizes in the end that it's not for her. I loved all of the fashion, runway, SHOES, etc., but then again I am a girl. Rent it, just don't buy the thing.
Recent Comments