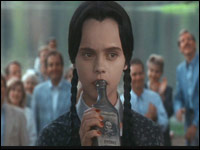 FilmCrave Points
| Activity | Points |
| --- | --- |
| Total Ratings | 792 |
| Total Reviews | 3 |
| Total Lists | 11 |
| Total Plots | 0 |
| Total Points | 891 |
TigerLily83's Information
Ranking Status: Director
Name: Natalie Torrelli
Gender: Female
Current Area: NY
Home Town: FL
Education: Just finished College for Medical Billing & Coding
About Me: Ask if there is something you want to know......
Interests: Music, I am addicted to my zune. Photography, hanging with family & friends.
Movie Profile
Film I Love: Inglorious Basterds
Film I Hate: Friday the 13th (09)
Guilty Pleasure: Tarantino Films
Favorite Genre: Horror
Least Favorite Genre: Anime
Favorite Actors: Rose McGowan, Charlize Theron, Ed Norton, John Travolta
Least Favorite Actors: Shia Labouf , Angelina Jolie, Brad Pitt , Will Ferrell
Favorite Director: Quentin Tarantino
Least Favorite Director: James Cameron
Movie Quotes: champagne for my real friends & pain for my sham friends

life's too short to be pissed off all the time

why so serious?
Latest Movie Review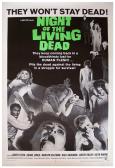 Night of the Living Dead (1968)
There coming to get you Barbara.... Best Zombie Movie!
Recent Comments