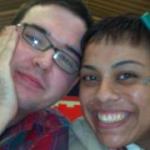 FilmCrave Points
| Activity | Points |
| --- | --- |
| Total Ratings | 64 |
| Total Reviews | 12 |
| Total Lists | 3 |
| Total Plots | 0 |
| Total Points | 128 |
Jake's Information
Ranking Status: Rising Star
Name: Jake Zembower
Gender: Male
Current Area: Sacramento, CA
Movie Profile
Film I Love: Mulholland Drive and Magnolia and manyyyy others.
Film I Hate: I tend to forget films I hate.
Guilty Pleasure: Georgia Rule
Favorite Genre: Horror
Least Favorite Genre: Sport
Favorite Actors: Tom Hardy/Edward Norton/Tom Cruise, Tilda Swinton/Isabelle Huppert/streep/Noomi Rapace, Ezra Miller/Elizabeth Olsen/Lohan/Rooney Mara, Philip Seymour Hoffman/Dustin Hoffman
Least Favorite Actors: Tyler Perry, Katherine Heigl, Ryan O'Neal , Christian Bale
Favorite Director: David Lynch, etc.
Least Favorite Director: Bay, Perry, Boll, the Hacks
Latest Movie Review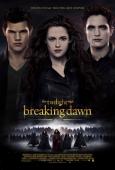 The Twilight Saga: Breaking Dawn - Part 2
Breaking Dawn Part 2

The Twilight has been a huge guilty pleasure for me. Breaking Dawn part 2 is not anything revolutionary, but it's entertaining and probably the best of the series next to new moon. The best part of it is the humor, which honestly should have showed up in the series a long time ago. With that said, the humor is self-deprecating and actually gives the whole story life. It's funny that Stewart actually has life once she is dead, but she's good. Mostly I'm just glad the series is over.
Recent Comments