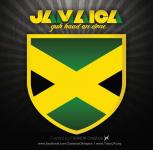 FilmCrave Points
| Activity | Points |
| --- | --- |
| Total Ratings | 45 |
| Total Reviews | 0 |
| Total Lists | 12 |
| Total Plots | 0 |
| Total Points | 65 |
Latest Friends
Alex
Movie God
Tambudzai's Information
Ranking Status: TV Extra
Gender: Female
Current Area: Portmore
Home Town: Portmore
Employer: The 'ADMINISTRATION"
Position: Special Assistant - I work with the "ADMINISTRATION"
About Me: Am I the only one who thinks its pointless in fact ridiculous to watch behind the scenes footage of anything let alone movies? Takes away from the experience doesn't it? Imagine seeing a movie you thought was profound and a scene or a line out of that movie made an impact on you, all to watch the behind the scenes footage and seeing the director yelling cut because everyone busted out laughing? I felt like a right idiot, especially since that scene made me cry (yes i cry in the movies, and you know what it's healthy).
Interests: Everything, I'm like Wikipedia i know a little bit about damn near everything and a lot about somethings, and I, on a daily basis acquire new information, although sometimes I need editing and donations.
Movie Profile
Film I Love: Still working on that
Film I Hate: The Avatar (although to be fair i've never watched it).
Guilty Pleasure: I still tongue kiss my pillows (too much?)
Favorite Genre: Documentary
Least Favorite Genre: Sci-Fi
Favorite Actors: Morgan Freeman, Sidney Poitier, Denzel Washington, Audrey Hepburn
Least Favorite Actors: Steven Seagal, Vince Vaughn, Ben Afleck, Ryan Phillipe
Favorite Director: Roman Polanski
Least Favorite Director: M. Knight Shamalon ( I mean, seriously WTF?)
Movie Quotes: "Being black is a metaphysical dilemma i haven't conquered yet" - Ntozake Shange ( For Coloured Girls who have Considered Suicide when the Rainbow is Enuf)

" Your no messiah, your a movie of the week, your a fucking t-shirt at best" - Detective Mills, Se7en.

"It's encouraging that you have a sense of humour, its seems you know so little and are so easily amused I can look forward to a very happy time". - Sidney Poitier, To Sir With Love.
Recent Comments