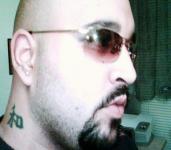 FilmCrave Points
| Activity | Points |
| --- | --- |
| Total Ratings | 228 |
| Total Reviews | 5 |
| Total Lists | 3 |
| Total Plots | 0 |
| Total Points | 304 |
Mr. Storm's Information
Ranking Status: Movie Star
Name: Joel Serrano
Gender: Male
Current Area: Lowell, MA
About Me: I am definitely a movie fanatic!
Interests: I am someone who loves to read, listen to all types of music, and just chill.
Movie Profile
Film I Love: To Live
Guilty Pleasure: The Rush Hour movies
Favorite Genre: Drama
Least Favorite Genre: War
Favorite Actors: Cate Blanchett, Denzel Washington, Gong Li, Nicole Kidman
Favorite Director: Zhang Yimou
Movie Quotes: "To talk about the truth is easy but to live by it is not." From the Deepa Mehta film "Water".
Latest Movie Review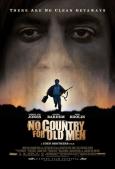 No Country for Old Men
No Country, No Sense

Sadly, this film is incredibly overrated. Admittedly, I was going into this film with high expectations, as I think highly of the Coen Brothers. But this film fails on many fronts. Javier Bardem was wonderful in a complex role as Anton, but that was the only bright spot in a pretty boring farce that left a bad taste in my mouth. The story was barely held together in a narrative that defied intelligence on many levels, as character after character kept coming up with completely inexplicable solutions to everything. That, combined with the uselessness of a few characters (especially a huge waste of Tommy Lee Jones), makes this film the most overrated of the year. You read reviews by film critics and you wonder what film it was they …