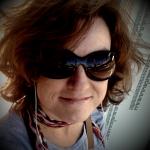 FilmCrave Points
| Activity | Points |
| --- | --- |
| Total Ratings | 1,000 |
| Total Reviews | 8 |
| Total Lists | 12 |
| Total Plots | 2 |
| Total Points | 1,102 |
Latest Friends
Sam's Information
Ranking Status: Producer
Name: Sam Campbell
Gender: Female
Current Area: Perth
Movie Profile
Film I Love: is changing all the time
Guilty Pleasure: most with Drew Barrymore
Favorite Genre: Drama
Least Favorite Genre: Sport
Favorite Actors: Winslett / Downey Jnr, Penn / Grant / Moreau, Maura / Davis / Miren, Watts / Weaving / Rockwell
Favorite Director: ... just one???
Movie Quotes: The Princess Bride - Vizzini: HE DIDN'T FALL? INCONCEIVABLE! Inigo: You keep using that word. I do not think it means what you think it means.

The Graduate - "Mrs. Robinson, you're trying to seduce me. Aren't you?" Blazing Saddles - "Badges? We ain't got no badges. We don't need no badges. I don't have to show you any stinkin' badges!"

Wizard of Oz - "Toto, I've a feeling we're not in Kansas anymore."
Latest Movie Review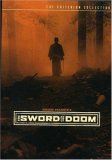 Sword of Doom, The ( Dai-bosatsu tôge )
love this flick!
Recent Comments