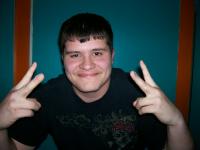 FilmCrave Points
| Activity | Points |
| --- | --- |
| Total Ratings | 26 |
| Total Reviews | 26 |
| Total Lists | 4 |
| Total Plots | 0 |
| Total Points | 202 |
Nick's Information
Ranking Status: Rising Star
Name: Nick Medina
Gender: Male
Current Area: Ravenna, OH
Home Town: Ravenna, OH
Education: in high school.
About Me: hangin out with family and friends especially my brother Wes, liftin weights, movies and partyin with friends.
Interests: liftin weights and movies
Movie Profile
Film I Love: Brothers
Film I Hate: Remakes that SUCK
Guilty Pleasure: 300
Favorite Genre: Drama
Least Favorite Genre: Musical
Favorite Actors: Ethan Hawke/M. Damon, Leonardo DiCaprio/B. Pitt, Tobey Maguire/R. Downey Jr., Jake Gyllenhaal/G. Butler
Least Favorite Actors: Sacha Baron Cohen, Drew Barrymore, Billy Bob Thornton, Jet Li
Favorite Director: Martin Scorsese/ M. Mann
Least Favorite Director: Michael Bay(Producer Only).
Movie Quotes: I Want You To Hit Me As Hard As You Can-Brad Pitt FIGHT CLUB

Tonight We Dine In Hell-Gerard Butler 300

The Sadest Thing In Life Is Wasted Talent-Robert De Niro A BRONX TALE
Latest Movie Review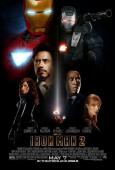 Iron Man 2
Iron Man 2 Review

This movie was amazing. Iron Man 2 kicked ass in every direction, way better then the first Iron Man. I cannot wait for Iron Man 3. Robert Downey Jr. returned as Tony Stark/Iron Man, he was great as expected. Robert Downey Jr. is making a comeback he's making actors of all-time his way back to becoming one of the greatest actors of all time. I enjoy every movie Downey Jr. is in he's one of the greatest ever. They casted Mickey Rourke as Ivan Vanko/Whiplash Which was amazing. Talk about comebacks of comebacks this was never expected from Mickey Rourke at all, But i'm glad He had this comeback he's great to watch. They casted a new Jim Rhodes instead of Terrance Howard it was Don Cheadle. I thought Don Cheadle did good with what he had but …