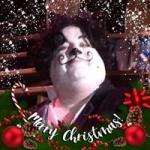 FilmCrave Points
| Activity | Points |
| --- | --- |
| Total Ratings | 1,568 |
| Total Reviews | 30 |
| Total Lists | 6 |
| Total Plots | 8 |
| Total Points | 1,770 |
Cavernstones's Information
Ranking Status: Producer
Name: Steve Carson
Gender: Male
Current Area: Chatham, IL
Interests: Baseball
Movie Profile
Film I Love: The Princess Bride
Film I Hate: Anything with Adam Sandler
Guilty Pleasure: Firefly/Serenity
Favorite Genre: Sci-Fi
Favorite Actors: Anthony Hopkins, Jennifer Lawrence, Matt Damon, Dustin Hoffman
Least Favorite Actors: Adam Sandler, David Spade
Favorite Director: Steven Spielberg
Least Favorite Director: Robert Rodriguez, Quentin tarantino
Movie Quotes: Hello, my name is Indigo Montoya, you kiiled my father, prepare to die!

Will somebody please tell me what kind of a world we live in, where a man dressed as a bat gets all my press - Jack Nicholson as the Joker

Bond, James Bond. Vodka Martini, shaken not stirred.
Latest Movie Review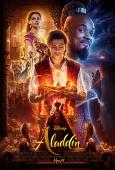 Aladdin (2019)
Not enough street cred for street rat and Genie

No. Just no. Will Smith may be a great artist as he does have great charm, but he is seriously miscast here. His lack of singing talent combined with the first half of the movie where he was trying too hard to make it his own role derailed some of the magic this film may have generated. Maybe Disney was trying to target a younger audience than the original animated movie, because those under 13 likely don't care about that blatant street American sounding of the lines. Jafar also never really attains the presence and maniacal power that the esteemed Johnathan Freeman brought to the role originally. On the positive side, Naomi Scott confidently soars as Princess Jasmine in a more contemporary version of a role model for woman of all …