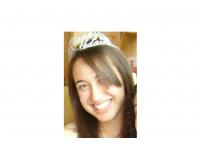 FilmCrave Points
| Activity | Points |
| --- | --- |
| Total Ratings | 300 |
| Total Reviews | 118 |
| Total Lists | 8 |
| Total Plots | 4 |
| Total Points | 721 |
Latest Friends
Abby's Information
Ranking Status: Director
Name: Abby L
Gender: Female
Current Area: Margaritaville, HI
Home Town: In a land far far away
Education: college
About Me: My aunt was the one that really introduced me to movies. Really old movies are my guilty pleasure, and recently I've started seeing more World War II movies and LOVING them!
Interests: music, art, dancing, volleyball, shopping, friends, talking, reading, laughing, and of course watching movies!!!!
Movie Profile
Film I Love: Some Like it hot
Film I Hate: Camp rock and any other Disney "original movie" made in the last 5 years
Guilty Pleasure: really old and war movies
Favorite Genre: Romance
Least Favorite Genre: Sci-Fi
Favorite Actors: Audrey Hepburn, Kate Hudson, Sandra Bullock, Reese Witherspoon
Least Favorite Actors: Will Ferrell, Jim Carrey
Favorite Director: Garry Marshall
Movie Quotes: Elle: I just don't think that Brooke could've done this. Exercise gives you endorphins. Endorphins make you happy. Happy people just don't shoot their husbands, they just don't. ~ Reese Witherspoon in Legally Blonde

Lev Andropov: "It's stuck, yes?" Watts: "Back off! You don't know the components!" Lev Andropov: [annoyed] "Components. American components, Russian Components, ALL MADE IN TAIWAN!" ~Aramageddon

Gracie Hart: "I am in a dress, I have gel in my hair, I haven't slept all night, I'm starved, AND I'm armed! Don't MESS with me!" ~Sandra Bullock in Miss Congeniality
Latest Movie Review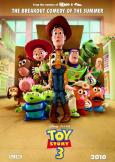 Toy Story 3
looooooooooooooooved it!

i loooooved this movie! it made me laugh just like the two before it did, and it made me cry because it's just so sad. i loved that they kept everything in context (andy's age, buster not being a puppy any more) it was perfect in every way, and each and every person in the movie theater at the midnight premiere were all over 18 and were crying at the end. it's a timeless classic for not only the kiddies but everyone. oh and i loved el buzzo!!
Recent Comments