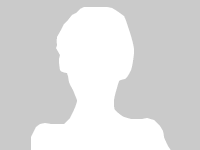 FilmCrave Points
| Activity | Points |
| --- | --- |
| Total Ratings | 131 |
| Total Reviews | 2 |
| Total Lists | 4 |
| Total Plots | 0 |
| Total Points | 147 |
Latest Friends
movielover89's Information
Ranking Status: Rising Star
Name: movie lover
Gender: Female
Education: Student
Employer: none right now but im looking for a summer job
Position: none
About Me: Favorite genre is, Classics, Drama, Romance, Tearjerkers, Life movies, Deep movies. I am a movie buff, but I'm very picky about rating movies and selecting favorites. My favorite movie channels are TCM(Turner Classic Movies) and then TNT.
Interests: Movie,TV,Music,Video Games,Talking On the Phone,Hanging out/Talking with friends,Drinking, and Sleeping.
Movie Profile
Film I Love: Titanic
Film I Hate: Twilight
Favorite Genre: Romance
Least Favorite Genre: Sport
Favorite Actors: Kate Winslet and Audrey Hepburn, James Stewart, Cary Grant, Johnny Depp
Least Favorite Actors: Hilary Swank, Nicole Kidman, Ben Affleck, Josh Hartnett
Favorite Director: James Cameran,Steven Speilburg,Robert Zemeckis,AH
Least Favorite Director: Bob Clark
Movie Quotes: "Life is like a box of chocolates you never know what your going to get"

"Never Let Go"

"I am your father"
Latest Movie Review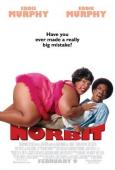 Norbit
putrid norbit

Once in a while a movie comes a long that shakes the ground with putrid,rancid,Filth you might ask yourself what movie am i talking about what movie is so discussing that there is no good an of words to describe how bad it is.Yes people if you have guessed the movie norbit then you are indeed correct. First of all there are no word in the English language (or any other language) to describe how insulting this foul thing you call a movie is. This movie not only insults anyone who is overweight or obese but it also effects anyone who is not the perfect size to feel life crap about themselves. I would give it 1 star it deserves worse but the one star is the lowest rating there is.
Recent Comments